Use this map to help you locate the right home for you. Click on the image to download a PDF version of the map, then read through the community descriptions below to learn about each community and its unique location. The numbers on the map correspond to the key below.

2896 Losantiville Avenue
1-2 Bedroom Apartment Homes
The Greenery is Cincinnati's best-kept secret! Tucked back among 3.5 acres of wooded privacy, the Greenery is within walking distance from the Pleasant Ridge Entertainment District. I-75, I-71, and Ronald Reagan Highway are just minutes away, making the convenience of this location hard to match. The Greenery is Central Cincinnati's first green apartment community with the addition of solar panels. Other renovations include new windows, new landscaping and lighting, new entranceways, restored hardwood flooring throughout each apartment, new appliances, new bathrooms, and much more!



3157 Woodford Road
1-2 Bedroom Apartment Homes
These restored Art-Deco apartments are within walking distance to Nine Giant Brewery, Share Cheesebar, Rotisserie Revolution, and everything else Pleasant Ridge has to offer. Each apartment home features new hardwood floors, restored bathrooms, kitchens and cabinets, stainless steel countertops, and black or stainless steel appliances. The Majestic on the Square has private and attached garages available for an additional charge or free private off-street parking.



3705 Woodford Road
1 Bedroom Apartment Homes
These apartment homes are unique, upscale, and affordable. These apartment homes are nestled into a wooded setting in Pleasant Ridge. Within walking distance of Park Ridge Place are two great Cincinnati Parks: Drake Park and Woodford Park. Inside, you will find all new renovations, including new lighting, faux concrete countertops over maple cabinetry, beautiful red oak hardwood floors, and contemporary bathrooms. Each apartment also has a large, brand new balcony. Park Ridge Place offers private parking, secured entrances, and a new laundry center.



5828 - 5836 Montgomery Road
1, 2, & 3 Bedroom Apartment Homes
At Fairways of Rolling Ridge, you'll discover beautifully renovated apartment homes within walking distance of the Losantiville Country Club Golf Course. All apartment homes have been renovated with new hardwood floors, new Brazilian ceramic tile in the kitchen and bath, new maple cabinetry, new bathroom vanities and lighting, balconies or patios with new patio doors, and abundant closet space with oversized closets. You'll also enjoy the lush landscaping, an updated laundry center, and private parking.



5562 Verulam Avenue
1 Bedroom Apartment Homes
At Oakview Apartments, you'll find updated apartments with lots of charm. Nestled into a quiet cul-de-sac in a wooded setting, each apartment has hardwood floors with an exposed red brick wall in the family room and bedroom. The building has secured entrances a new laundry center, and each apartment has an assigned spot in our private parking lot.


5308 Montgomery Road
1 and 2 Bedroom Apartment Homes
Located in the heart of Norwood's historic Indian Mound District, The Citadel is a wonderfully renovated Tudor-style building. Choose one of two enormous apartments boasting 1,000 square feet of living space. Beautiful decorative fireplaces are the focal point of each home. Each apartment offers refinished hardwood floors, new lighting, updated bathrooms and kitchens, and textured walls. All residents enjoy the use of a quaint and private courtyard, along with the convenience of on-site laundry. Plus, each two-bedroom apartment receives two reserved parking spaces.


2225 Buxton Ave.
Studio and 1 Bedroom Apartment Homes.
Buxton Place is a historic building located just across the street from the Linden Pointe. At Buxton Place, you'll find updated apartments with large balconies and unique features such as hardwood floors, tall ceilings, and pocket doors. Buxton Place is a wonderfully eclectic building where no two apartments are alike!



4515 Smith Road.
1 and 2 Bedroom Apartment Homes.
The Commodore is located just one mile from Rookwood Commons and Rookwood Exchange. This great location offers residents access to some of Cincinnati's best shopping, entertainment, and restaurants. Renovations include new windows and patio doors, restored or replaced hardwood floors throughout each apartment, new appliances including a dishwasher, new bathrooms, chrome mirrors with storage, etc. Community amenities include on-site laundry facilities, a newly expanded parking lot, storage lockers, and locked entrances.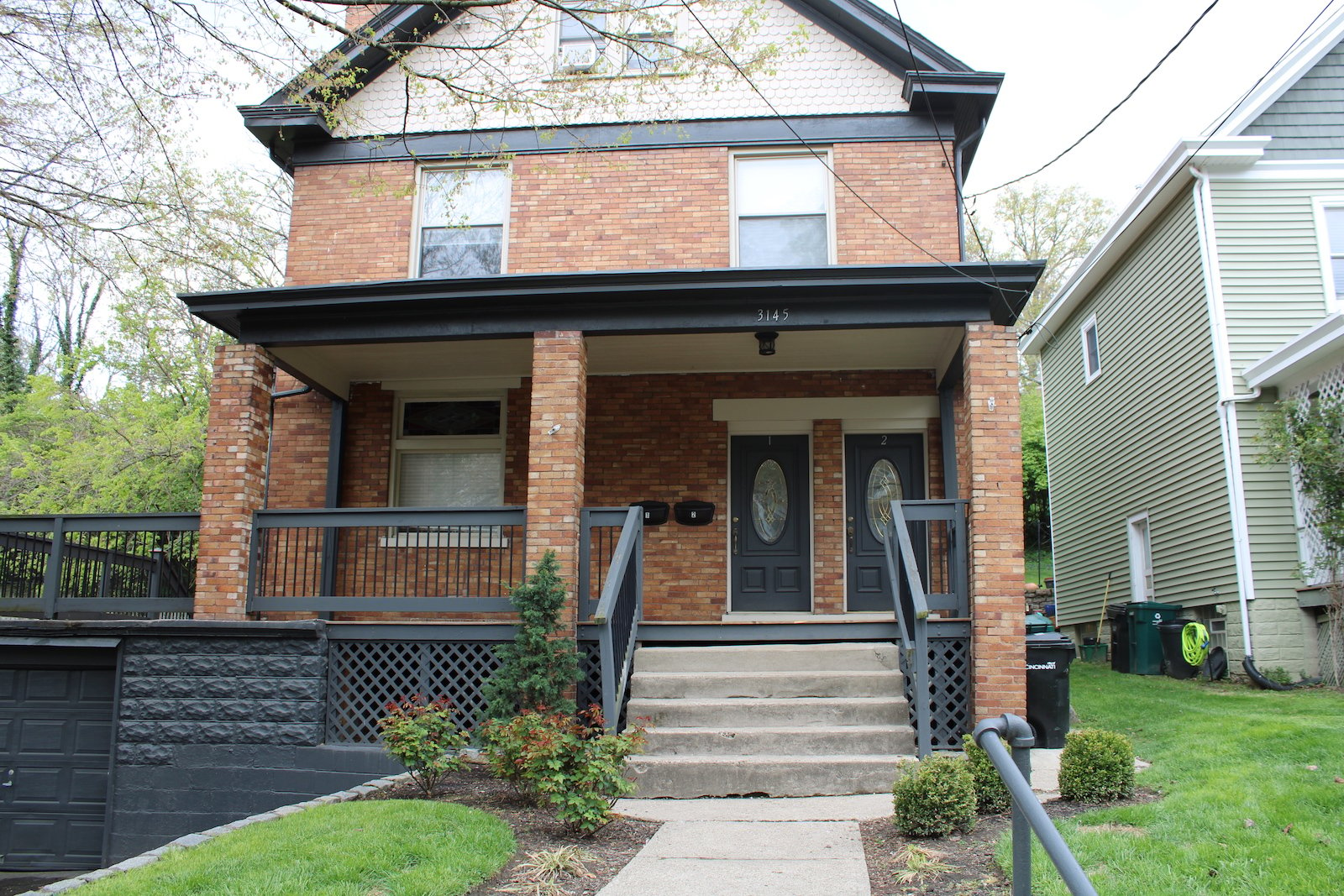 3145 Linwood Avenue
One and Three Bedroom Apartment Homes
You can't get any closer to the center of Mt.. Lookout Square than at 3145 Linwood Avenue! Here you'll enjoy hardwood floors with ceramic tile floors in the bathroom. New kitchens boast black or stainless steel appliances. The focal point of each home is a unique decorative Rookwood fireplace. Both apartments include private off-street parking and free on-site laundry. Residents have access to a large shared front and side porch and a private backyard.
Testimonials
We have certainly loved living at the Fairways. The area is safe and quiet and well kept. Our apartment is beautiful and just about a steal for the quality and price. But overall the best part of living here has been the management. They are always nice and friendly and actually care about the residents. They have made living here a great experience!

- Kelsey & Scott, The Fairways of Rolling Ridge
I just wanted to say what a great job the landscapers always do. The grass, new plantings and mulch all look great. Thank you for keeping The Majestic looking so nice!

- Walt, The Majestic
We have lived in our 2 bedroom apartment for the past 2 years and have greatly enjoyed its secure and quiet surroundings. We looked at a lot of apartments before finding this one and knew it was right the moment we walked in. The hardwood floors, new appliances, and private balcony made it a fantastic value for our budget. All of the apartments and grounds are well maintained, the fellow tenants are very considerate, and the staff is professional and accommodating.

- Jen & Mark, Fairways of Rolling Ridge
I have lived at Buxton Place for 3 years and am very impressed with their tenant service and care for the building in which I live.

- Ann, Buxton Place Apartments
I currently live at Oakview Apartments and I moved from The Citadel because I needed a smaller space. Both apartments were great and they made my move as easy as can be. I liked The Citadel so much I even referred my friends to live there. You can tell that they put a lot of work into remodeling their apartments.

- Ashley, Oakview Apartments
We have lived here for two years now and we love our apartment. We have not been able to find a place that has more charm or space for the price! And we have enjoyed living in a beautiful space that welcomes our pets.

- Dyani & Skyler